First Published: June 18, 2013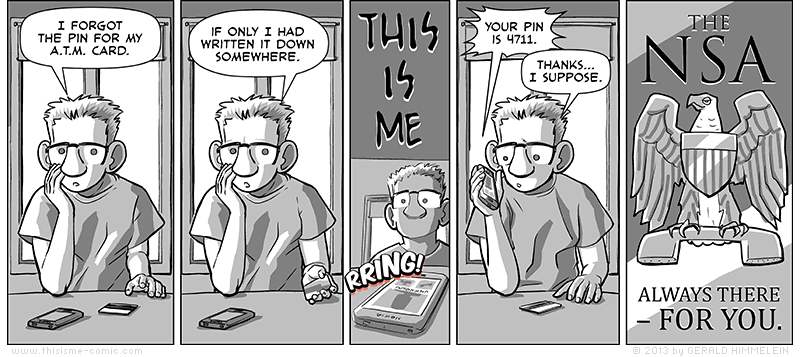 This site
Not Forgotten
It's not a threat, it is a service.
The US government needs to see "Prism" as a missed marketing opportunity.
Drawing Notes
Long-time readers will notice that I have, at last, seen The Light: In a strip, funny is more important than artsy.
Eagle-eyed readers (heh) will notice some slight discrepancies between the official NSA logo and the one shown here. The EFF has their own, but I like mine better.
"This Is Me" is © 2007-2013 by Gerald Himmelein